More than a slipper
Finally, a solution to painful, uncomfortable, cold feet that's affordable and works.
If you suffer from a medical condition, poor circulation, or just inexplicably cold feet, you'll know that cold feet aren't just uncomfortable. They can be painful, numb, totally distracting, and interfere with sleep and your general wellbeing.
Thanks to our unique heated slippers, you no longer need to suffer.
You can enjoy constant warmth and cosiness.
You can glide painlessly around cold floors.
You can experience relief from chilblains and other painful foot conditions.
SnugToes are cosy, snug slippers which are accompanied by removable heat pads which once heated and inserted supply hours of warmth.
Maybe you've tried other similar products. But they've been ineffective, a hassle, expensive, and short-lived.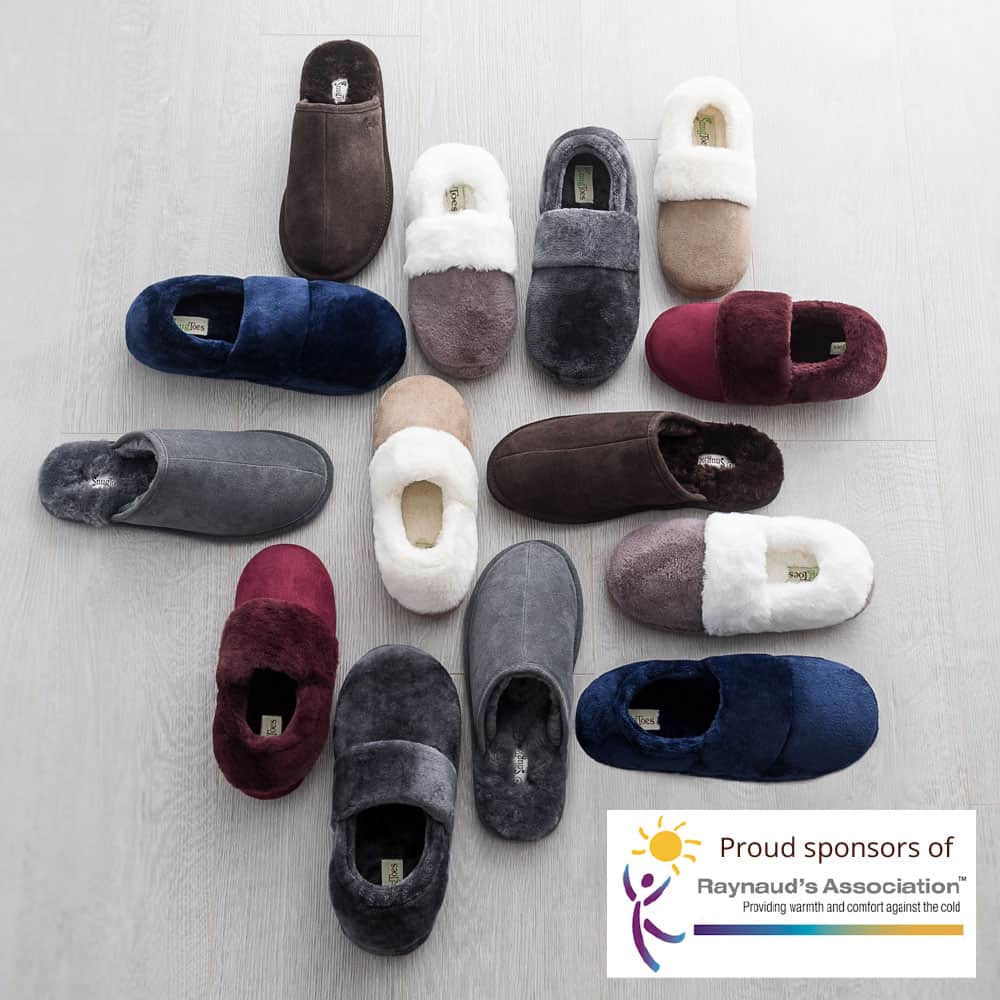 Next generation, functionality-led design
SnugToes are such a snugalicious solution because;
They are elasticated to fit snugly around the foot, so they keep your foot encapsulated in warmth, without air coming in or out
The heat pads are easily removable and easily heated in a microwave or in hot water
The heat pads supply hours of warmth, for days and evenings of comfort
The slippers are machine washable and designed to last
The slippers come in a range of colours and looks, for women and men
They offer a luxury experience, without the luxury price tag
The heat pads are safe to use, with no risk of burning
The slippers, by themselves even without the heat pads are soft, warm, well-fitted, and cosy
The slippers are non-slip and well-structured for safe wear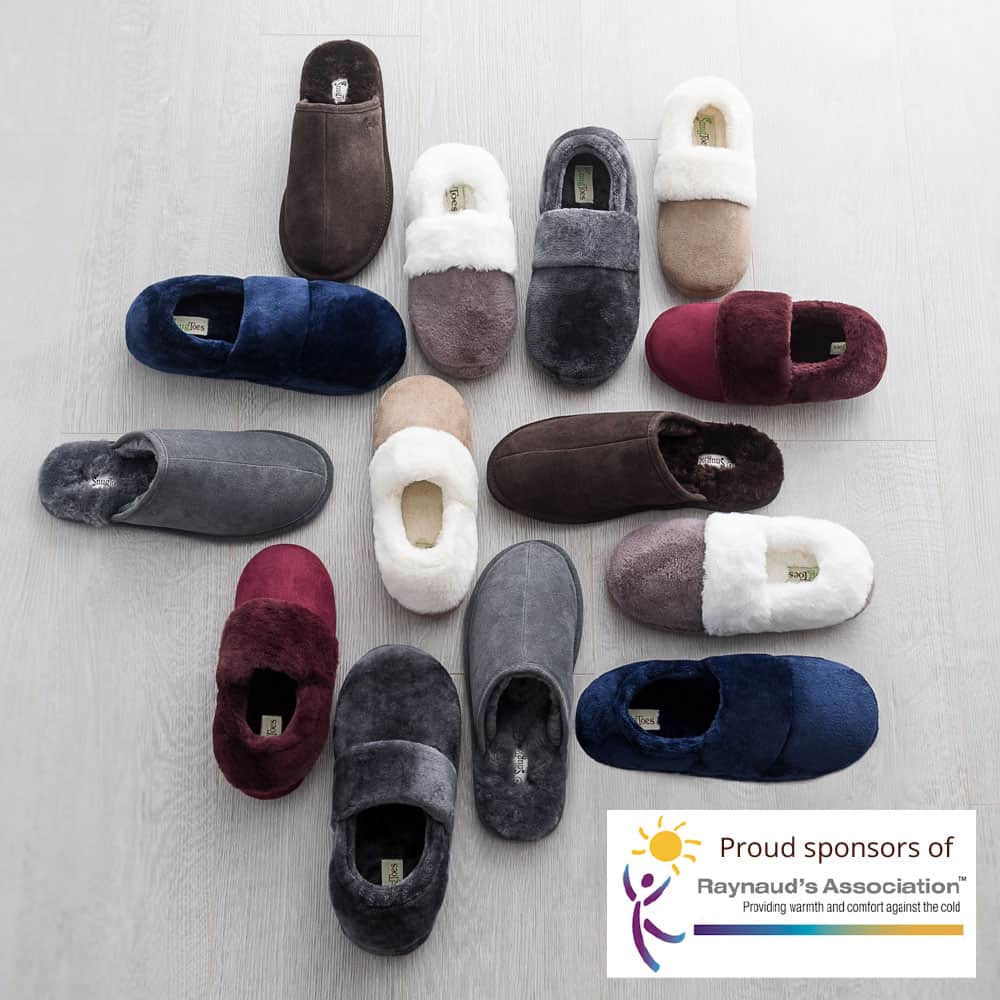 SnugToes offer proven relief to sufferers of
Chilblains Raynaud's syndrome Peripheral neuropathy Diabetes (check with your doctor before using) Lupus Anaemia Thyroid disease No diagnosed medical condition, but cold feet you just can't warm up
Feel good, look good
SnugToes product specification
Plush polar fleece uppers
Snuggly polar fleece inners
Removable heat pads in top pocket
Gently elasticated back for better heat retention
Non-slip soft rubber sole
Range of colours available
Sizes: 3-8 for ladies , 7-12 for men
Warm, snug feet are only a click away.
What are you waiting for?