Sustainable
Slippers
Long-lasting,
durable quality
Sustainable
Slippers
Range of great
looking designs
Sustainable
Slippers
Recyclable and
degradable materials
Comfort for feet while caring for the planet.
You're passionate about sustainable living. You're conscious about what you put into landfill. You want to look good and feel great, without harming the planet.
We hear you!
That's why at SnugToes we've created a sustainable range of slippers for the eco-conscious, earth-friendly slipper-wearer.
Slippers are an essential everyday item. And while most of us own many pairs of shoes, we only own one pair of slippers at a time. And they get a LOT of wear.
We all want our slippers to be comfortable, look good, and last. But realistically we get through far too many pairs per year, which then end up in landfill.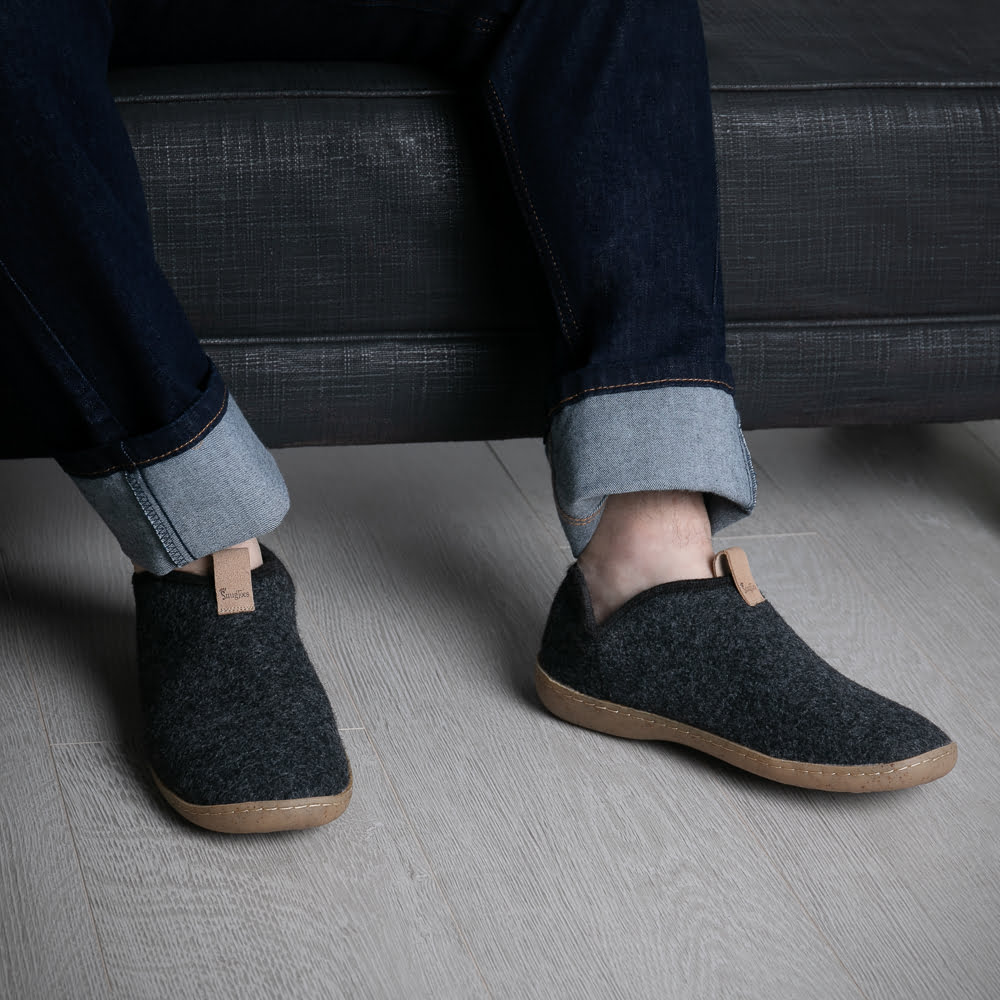 With SnugToes, you can enjoy smug toes!
We've crafted our specialist sustainable slippers from carefully selected materials that are natural and degradable, or man-made but recyclable, to reduce our impact on landfill.
And thanks to high quality manufacturing, our products are built to last, making them better for the pocket as well as the planet.
When you buy our sustainable slippers, you'll not only look good, but get to feel good about your choice. That's right, with SnugToes, you can have smug toes!
What are you waiting for?
Stylish designs
Neutral, on trend colours
Natural materials
Naturally biodegradable materials
High quality and made to last
Sturdy, anti-slip soles
Good structure and support
Stylish, sustainable slippers are only a click away.